I am very much in need of some good thoughts, my friends, so that is bad news for you. Here starts the Ireland saga; prepare for the huge entry, one of many, though cut for your convenience.
I have been to Ireland this August, 15-28/07, and I decided I should go on vacation more often. I have no means of describing how awesome it was and how much I fell in love with the country (thus I hope I can transfer some of those summer feelings to you through the pictures). I went there with a good friend and came back with the significant other.
The first whole day after arrival at the Shannon airport late in the night; Shannon airport, Ennis, sightseeing in Doolin.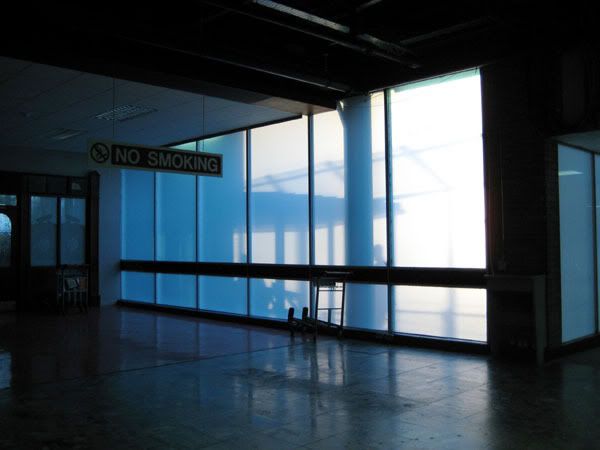 Early morning at the Shannon airport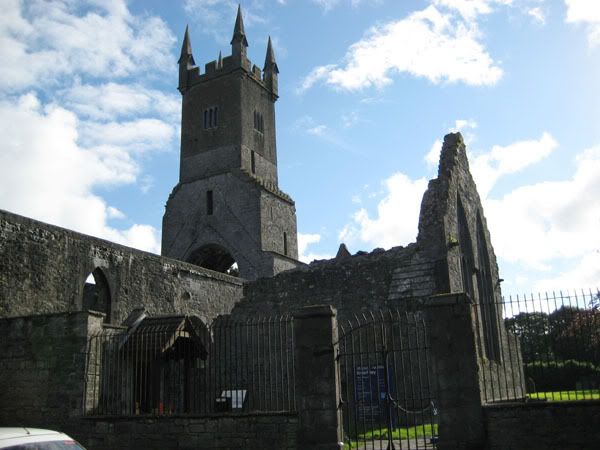 The vampire-thing-building I have had dedicated to me; Ennis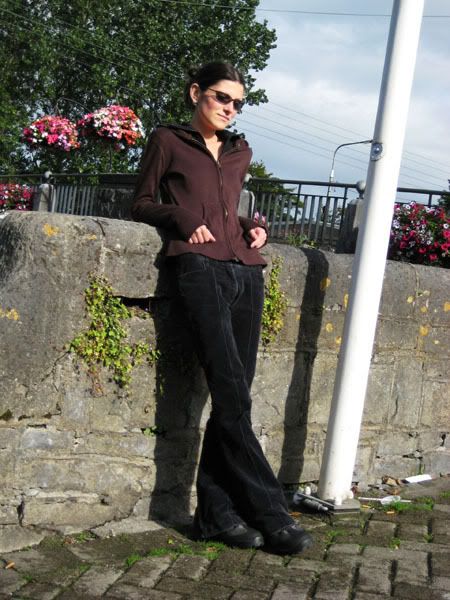 Sun ! There is sun ! And the sunglasses. Sunglasses are good for you, I am all for sunglasses. Sumerfeeling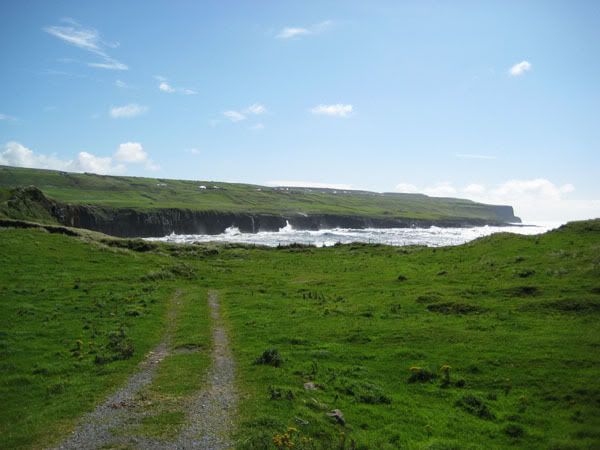 Doolin, towards the Cliffs of Mohar (the high flat surface you do not see there far on the horizon)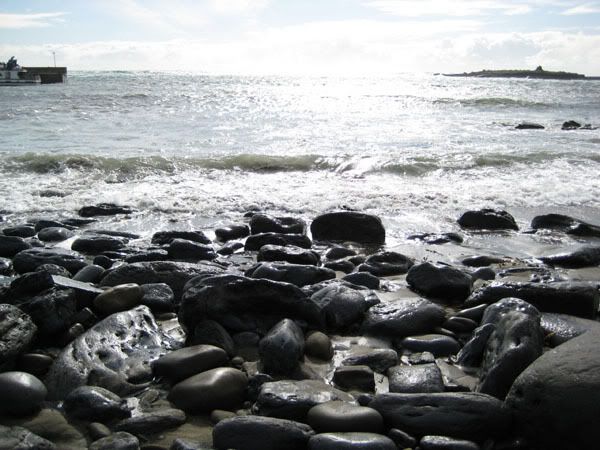 The better side of Doolin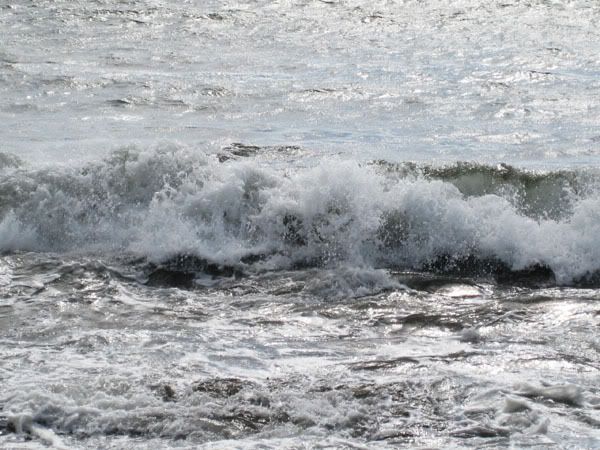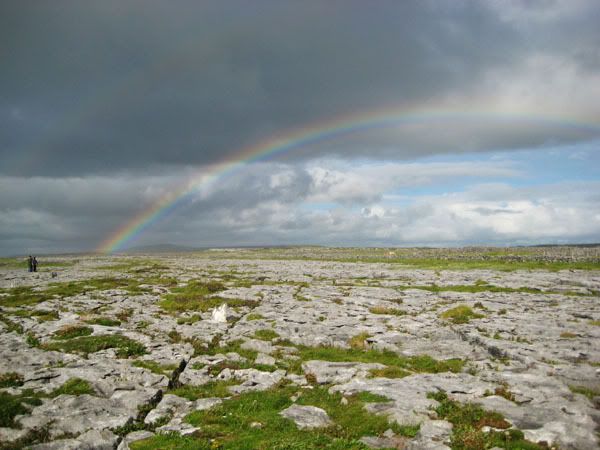 After the rain comes ... where is the gold ?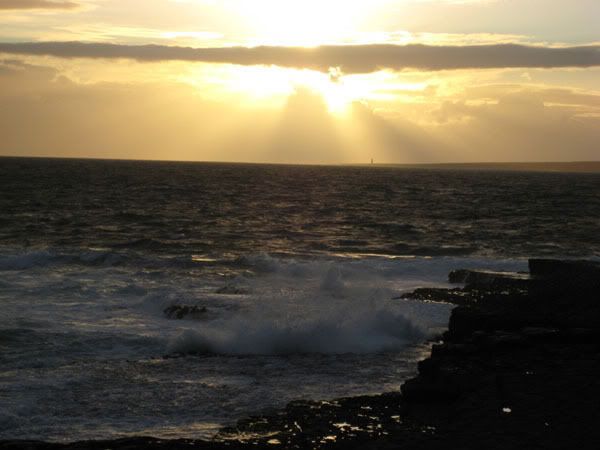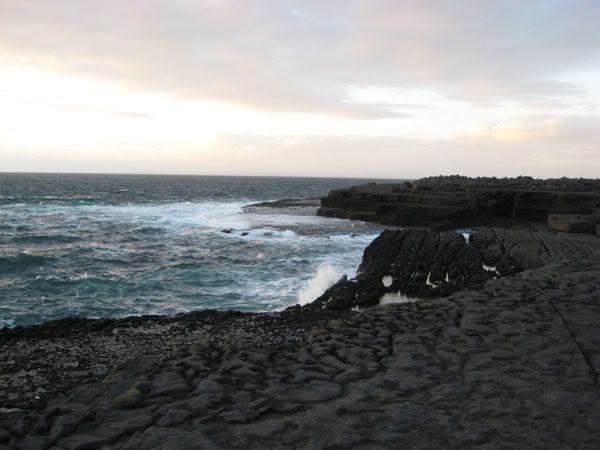 At this point, I was ecstatic with all the water, and had to be literally dragged back to our camping site by my companion
The next day, we went
troo
and climbed our illegal way up to the Cliffs of Mohar: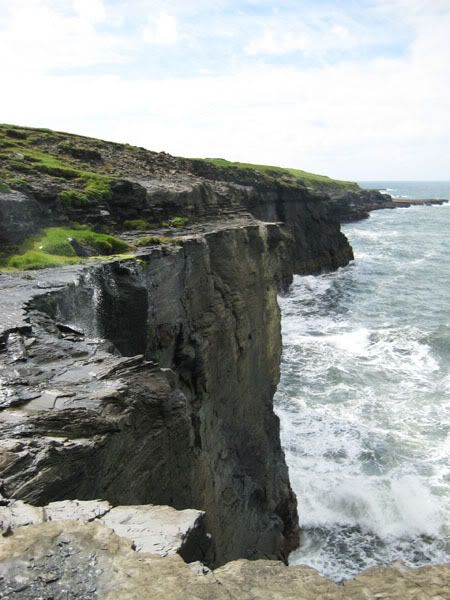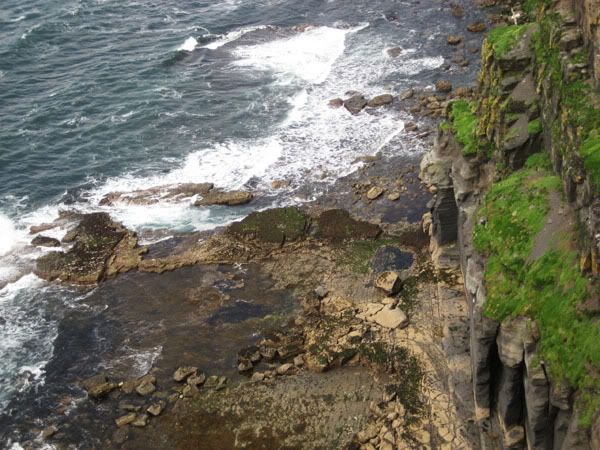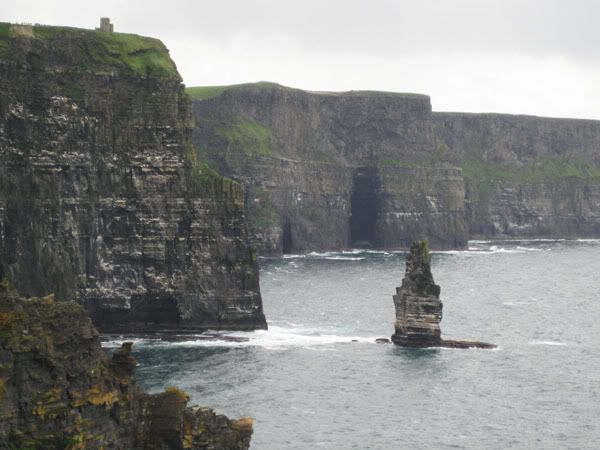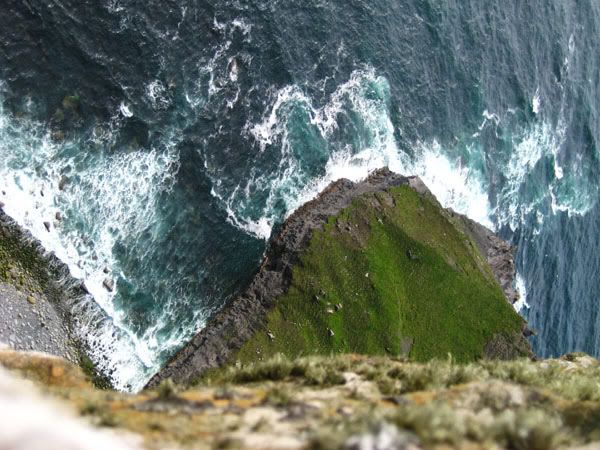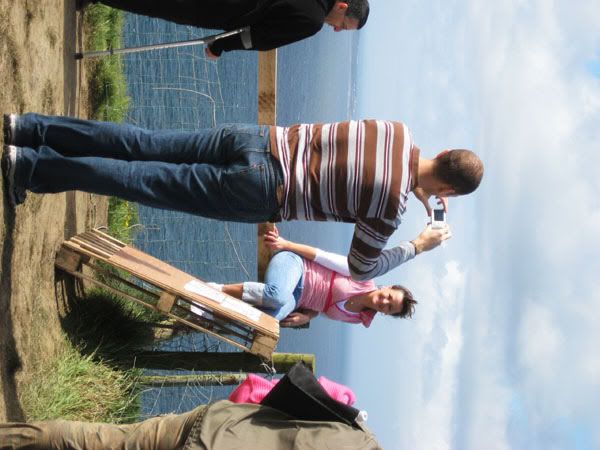 A little left. No, a little to the right. Wait, step back ... nooo; to the left please. What did I just say ?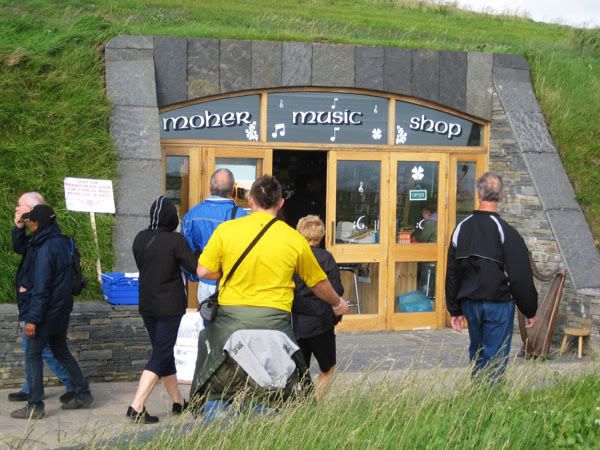 The 'visitors center'; part of the very limited area where tourists are officially allowed. Given we just climbed over the fence (to a great surprise of the look-at-me-being-a-macho photograph-taking real tourists) after seeing so much of the cliffs the real tourists confined to the
highway
along the cliff could only dream of, we had quite a good time observing and categorizing the phenomenon of the real tourism. Now run for the souvenirs !
I have something to torture you with during the long winter evenings that are to come, because as you see, we came back with loads of pictures and these above have been two days out of the two weeks.
________________________________________
___
Current Mood:
Happy
Current Music: Ulver ~ Dressed in black